Prevent Mildew on Basket Weaving Supplies
Hot, humid summer time. It's that time of year when you have to be especially careful to prevent mildew on your baskets and basket weaving supplies.
To prevent mildew on basket weaving supplies:
Never wrap your basket weaving supplies in plastic. Always dry out your supplies thoroughly before storing. Cardboard boxes- like "bankers boxes"- are a good choice.
Never store in damp locations with high humidity. If you store in a closet, be sure that closet gets plenty of ventilation or leave the door ajar.
If mildew occurs:
Soak the supplies or basket in a mild bleach water solution. Try about a half-cup of bleach in 1 gallon of water. That should do it. Rinse. Dry in the sun or in a well-ventilated dry area.
Follow us on Facebook and you'll receive blog updates.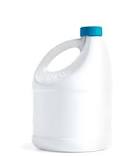 https://www.basketweaving.com/wp-content/uploads/2014/07/bleachbottle.jpg
156
125
admin
https://www.basketweaving.com/wp-content/uploads/2013/10/logo-300x172.png
admin
2014-07-28 17:01:20
2021-04-30 20:18:50
Prevent Mildew on Basket Weaving Supplies