We designed this Farmers Market Basket specifically to support the Farmers Markets of our country. We've priced it lower than normal to encourage you to visit your local Farmers Market every week with your own sturdy, traditional basket.
This basket has a wide open design so you can carry a large assortment of vegetables and fruit without having to stack them on top of each other. 14.5" diameter, 14" tall, 6" deep. A 10" base Williamsburg provides the support and shape.
Weaves up quickly with 5/8" and 1/2" flat reed, plus 1/4" lashing.
Note that we also sell a Farmers Market Extra Materials pack. You can make these economically for re-sale as a Farmers Market vendor. See your local Farmers Market manager for a vending application. We understand that most markets do encourage the sale of quality crafts by local vendors. We've priced this so that you can earn a fair wage for your weaving, and still sell the basket at a fair price for your Farmers market customers.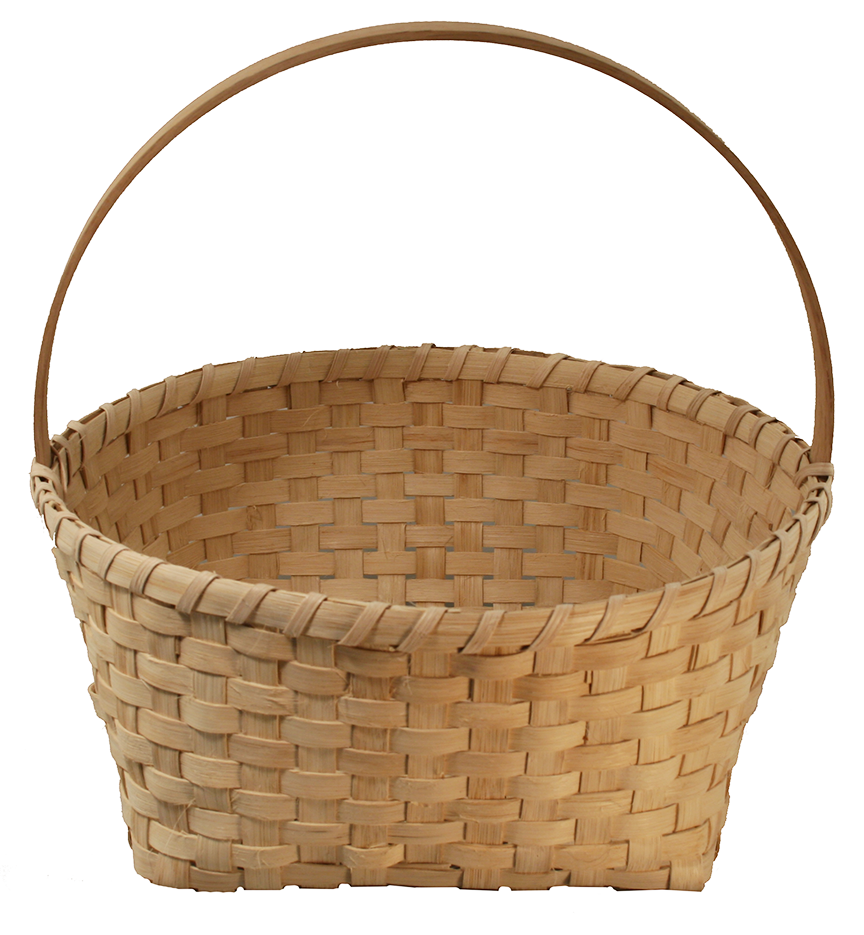 Everyone's going to say: Where'd you get that basket?
SKILLS LEARNED: Square base with flat reed, Stop and Start weaving, using Williamsburg handles, Cut and Tuck, rim lashing
*****************************
From long-time customer Janice C.:
"BTW, the Farmer's Market basket is beautiful and such a great idea. I'm on the board of directors for our local market and I am astonished at how well baskets sell here. I just wish we had a supply of locally made baskets to offer."